Long Night of Procrastinated Papers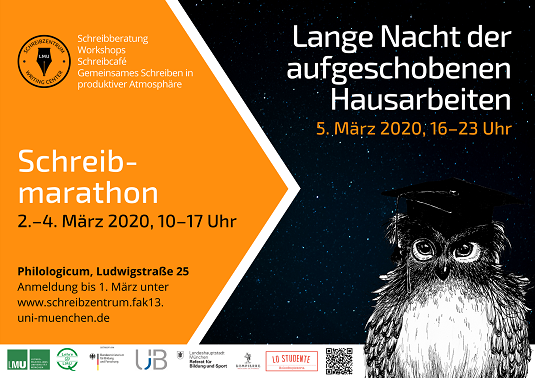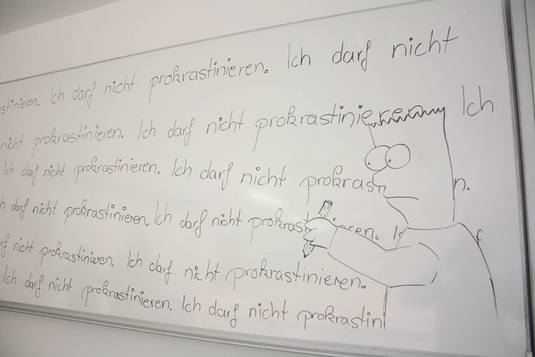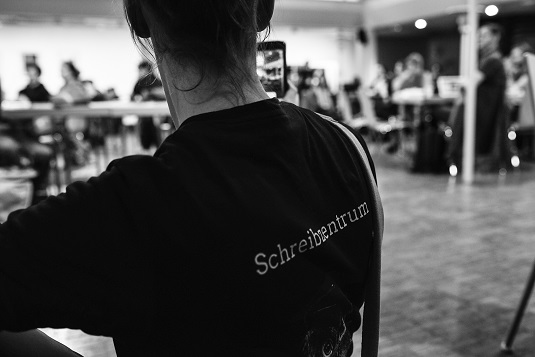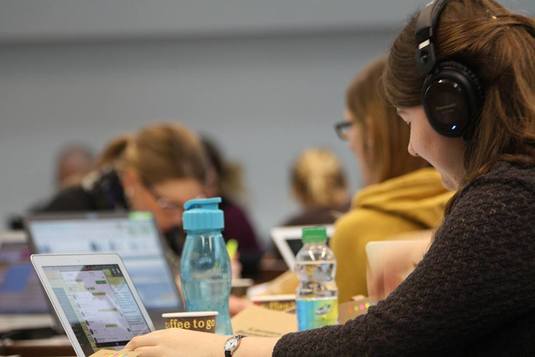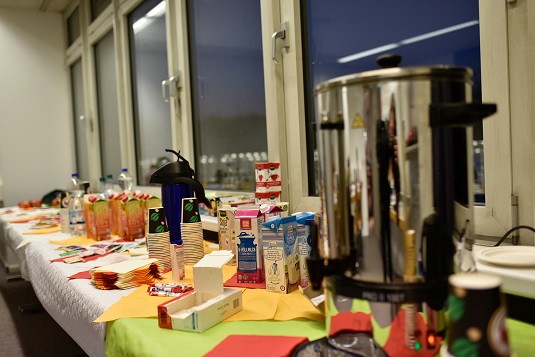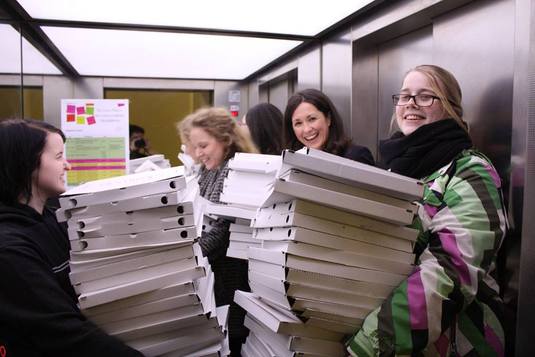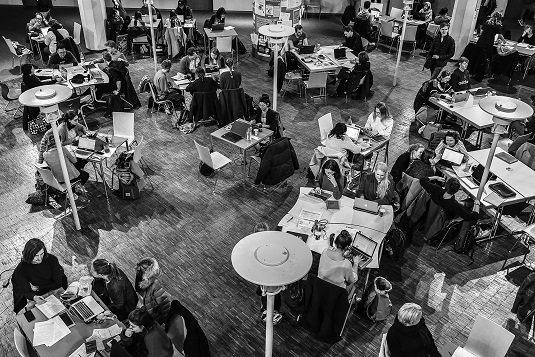 Are you ready to work on your whole projects for one night?
This year's Long (Summer) Night of Procrastinated Papers will take place on July 28. As in previous years, we will also keep up the motivation to write already before the Long Night with our Writing Marathon, which will take place from July 25 to July 27! On July 28, we will write into the night and clear your summer break from writing tasks!
Date
Register
on the
Moodle
page of the event!
Writing Café
We have everything you physically need to write with concentration in our Writing Café: Coffee, Tea, Snacks... If you have participated at the Long Night before, you'll know that we always have culinary surprises planned, and this year won't be any different! Via our Moodle room we'll let you know when they arrive.
Writing Consultation
Are you having trouble getting into the flow because there are too many things unsolved? Do you maybe not know how to cite things or whether what you just wrote can be understood? Let us know at the check-in and we'll let you know which tutor is free to have a consultation with you.
Programm
4pm
Welcome
with the Head of the University Library Dr. Brintzinger and the Dean of Studies Prof. Dr. Michael Hochgeschwender
4.30pm
Warm-up
Veranstaltungsraum EG

5.15pm
Recherchieren in den Philologien
with Benjamin Rücker (UB)
Veranstaltungsraum EG

Basics in Word
with Lena (TH Rosenheim)
Multifunktionsraum EG

6.15pm
Wissenschaftliche Texte richtig lesen - Die Technik des Exzerpierens
with Emily (TH Rosenheim)
Veranstaltungsraum EG
Wissenschaftliches Schreiben in den Naturwissenschaften und der Medizin: Workshop zur angeleiteten Selbstreflexion
with Swantje Kuckert (SZ)
Multifunktionsraum EG
8.15pm
Welches Literaturverwaltungsprogramm passt zu mir?
with Benjamin Auberer (UB)
Veranstaltungsraum EG
Richtig zitieren
with Sophia Hermann (SZ)
Multifunktionsraum EG
9pm
Relaxing exercises (Only in good weather!)
with Daniel Graziadei (SZ)
Terrace Schellingstr. 3
9.15pm
Punctuation in English
with Mark Olival-Bartley (SZ)
Veranstaltungsraum EG
Die Einleitung
with Sophia Hermann (SZ)
Multifunktionsraum EG
10.15pm
The Golden Thread
with Tabea Hawkins (SZ)
Multifunktionsraum EG
Location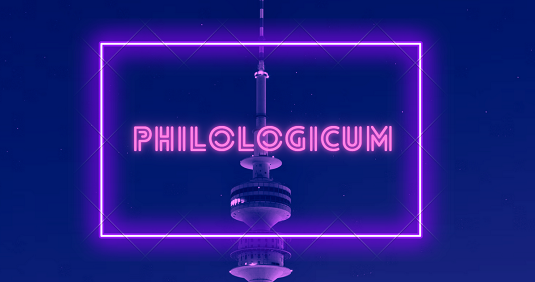 U-Bahn: Universität
Ludwigstr. 25
AND, if the weather is fine, on the terrace of Schellingstr. 3!
Registration
We've made a Moodle page for the event so that we can keep you updated during the event. Just register on Moodle with the key "IchWillSchreiben!".
Sponsors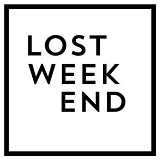 → Press