Writing Consultation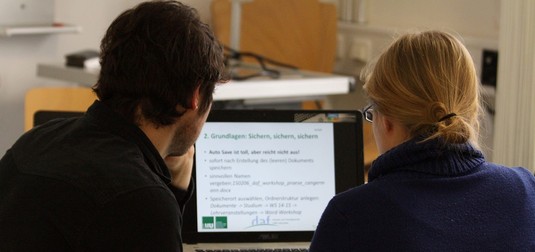 Individual Writing Consultation
Writing is one of the most important, yet also one of the most demanding aspects of studying at university. Each different academic writing style brings about new challenges for students.
The Writing Center therefore offers individual writing consultations on a peer-to-peer basis—in German or in English. We support students with their existing writing assignments and help them to reflect on and hone their own writing skills.
Our consultations for term papers, thesis papers, protocols, presentations, handouts and even dissertations may cover the following:
Work plan during the writing process,
Text structure and argumentation,
Academic and formal scientific expectations,
Other questions concerning academic writing.
All of these aspects are discussed based on extracts of your texts, so only a portion of a paper is discussed!
Writing Consultations are free for students, led by trained Peer Tutors.
You can set up your own appointment via our Sign-Up Form.
Please take note of our Writing Consultation FAQs.
German as a Second Academic Language
German is not your mother tongue? You aren't yet accustomed to the academic writing expectations at German universities? No problem!
One of our areas of expertise is consulting international students studying in Germany for the first time, and who are learning German as a second academic language. Our tutors in the German as a Foreign Language (DaF) sector have been specially trained and can help with any difficulties academic writing and working may bring. Simply request an appointment.
English as a Second Academic Language
You'd like to write an essay, seminar paper, or thesis paper in English? Come on in!
Another area of our expertise for consultations is Academic Writing in English. Some of our tutors and writing consultants are experts writers in English and are familiar with its typical citation styles as well. We are happy to schedule a private appointment.